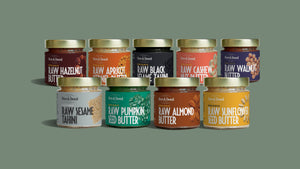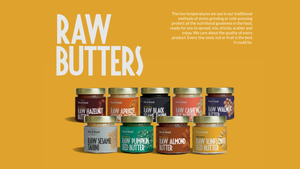 PLANT BASED PRODUCTS
We are consciously creating products that use just natural & organic ingredients, we care about their quality and the sourcing and we are constantly looking for the best and the most sustainable.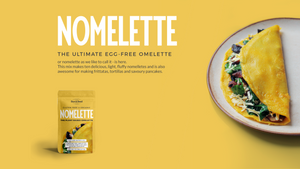 GLUTEN-FREE PRODUCTS
We have researched and created a series of Gluten Free flour mixes and products that meet gluten free specifications and organic standards together with the need of texture and flavour.
PRODUCT OF THE MONTH
Organic Toasted Pumpkin Seed Butter
This delicious spread is made from the finest, toasted pumpkin seeds, organically grown in Europe.   Ethically sourced, 100% pure and traditionally stone-ground at to protect all of its nutritional flavour – our pumpkin seed butter is the best  it could be.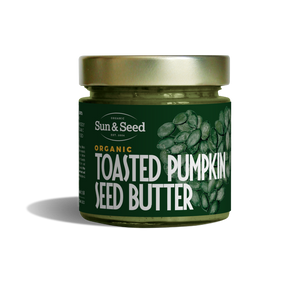 Stone ground
The low temperatures we use in our traditional methods of stone-grinding or cold-pressing protect all the nutritional goodness in the food, ready for you to spread, mix, drizzle, scatter and enjoy. We care about the quality of every product. Every tiny seed, nut or fruit is the best it could be.
We keep our ingredients raw whenever possible so that all the nutritional goodness is brought to you intact.
Discover more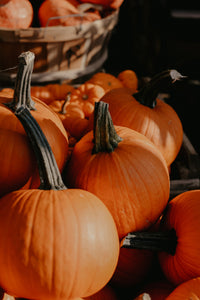 From tiny pumpkin seeds…
Our story starts in 2004, on a small family farm that grew pumpkins and sunflowers. Today we make our range from a huge selection of finest quality, ethically grown nuts, seeds and fruits, and we still work with growers whose organic farming methods have a minimal environmental impact. We always strive to use growers closer to home and the majority of our product range is grown in Europe.
discover more